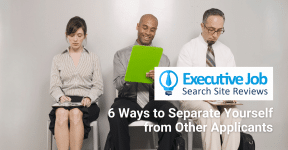 6 Ways to Separate Yourself from Other Applicants
No matter how qualified you may be for a job, there will always be other candidates vying for the same position. In order to set yourself apart from the rest, it's important to know how to market yourself effectively. Here are some tips on how to do just that.
Make a great first impression. This might include a firm handshake, positive body language, and dressing in attire that's appropriate for the workplace.
Research the company and be prepared to discuss it. Being able to identify their core values, and describe how your skill set will contribute to and uphold those values will show that you're serious about the job and demonstrate how you'll be a good fit for their team.
Be able to sell yourself. This means being able to articulate your skills, experience, and interests in a concise and interesting way. Don't be afraid to talk about your accomplishments, and don't forget to mention why you're interested in the job. Take pride in the skills you bring to the table. Flexibility and willingness to go above and beyond can be one of the best ways to let potential employers know you'll do whatever it takes to get the job done.
Network. Meeting people who work at the company you're interested in working for, or knowing someone who already does is a great way to make connections and learn more about the industry.
Stay positive and confident throughout the process. Job-hunting can be exhausting, but it's important not to get discouraged during this process. Being sure of yourself and remaining confident in your abilities will show through in your interviews and other interactions with potential employers.
Follow up. After submitting your application or completing an interview, be sure to follow up with the company by email or with a phone call to show that you're still interested in the position.
If you can put these tips into practice, you'll be well on your way to standing out from the competition and securing the job of your dreams! Good luck!